Our harnesses allow you to complete a DIY installation or a Plug and Play installation. A DIY installation requires you to wire the harnesses provided by us and the harnesses that came with your radio together. The harnesses we provide remove the need to wire splice or cut any factory wiring. The connectors will just plug into the factory connections and provide color coded wires for you to match to the wiring that came with your aftermarket radio.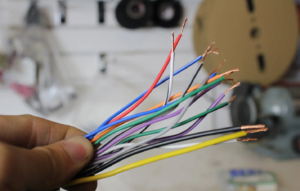 With our DIY products the harnesses eliminate the need to wire splice/cut any of the factory wiring and instead give you harnesses that plug into the factory wiring and provide clear labeled wires/instructions for you to follow and wire your radio together. You can install aftermarket equipment such as subwoofers and amplifiers with our harnesses. Our Plug and Play installation harnesses are already wired with all the necessary connections for your installation. Those connections include the connectors for your specific vehicle and the connection that plugs into your aftermarket radio. With our PNP harness all you have to do is plug the components in and start enjoying your new radio.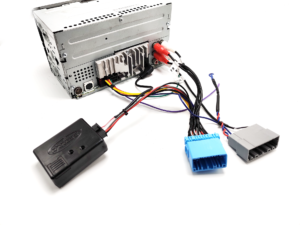 Our plug and play harnesses require no wiring at all. They are custom made to the radio you plan to install. In order to prepare and ship a PNP harness you must provide us with the radio brand you plan to install and sometimes the radio model. The harness is then made specific to your vehicle and radio combination. The brand of radio you plan to install might be a pioneer, or a Sony, Kenwood etc. But the model number of the radio will be something like pictured below.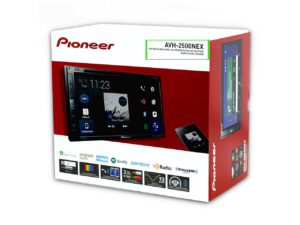 Some radios require you to connect one or two wires yourself as they are physically attached to the radio and we cannot connect them for you. The harness will have these labeled whether they are for the steering wheel controls or the parking break. The steering wheel control wires are often blue/yellow on kenwood and brown on other radios. You will need to hook up the blue/yellow to the brown wire provided in our harness. The parking break wire is another connection you will have to make it will either need to be hooked up to your parking break or you can add a parking break bypass to your order and remove the need to make this extra connection.