Did you install an aftermarket radio and now have no sound? Or the touchscreen isn't working? click here.
When the third generation Acura TL was released people assumed the radio could not be replaced. While this is false replacing the factory radio is tricky often people have issues with no sound, lack of steering wheel controls, navigation not working or the loss of the factory subwoofer. Our wiring harnesses have solved this issue. We break the process down into 4 simple steps. We offer all the parts necessary for the installation including the wire harness, the dash kit, and the steering wheel control adapter, we also offer a complete kit with everything you will need expect the radio of course.

Are you looking to just add Bluetooth audio streaming to your Acura? Do you want to add navigation? Do you want to add Apple Car Play or Android Auto? What features are you looking for in a new radio? We recommend you do some research and determine what features you are looking for your new radio to have. The radios listed on this page are a great starting point and are guaranteed work with our harness.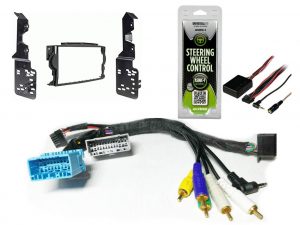 Taking the dash of your Acura TL apart isn't the hardest part of upgrading your stereo, making sure you have all the necessary components is. You will to purchase a dash kit, wiring harness, and steering wheel control module to successfully install your new radio. The steering wheel control module isn't necessary if you don't currently use your steering wheel controls or if they are broken. Follow the links to each item to find where to buy them and what they are used for.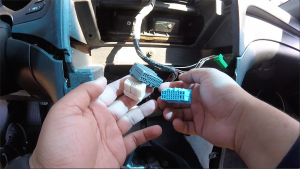 Now that you have ordered and received all of the necessary components, you can being putting them together. We recommend you start with the harness as this is the hardest part. Wiring things together can be confusing and tough for some that is why we offer complete plug and play harnesses. If you are rather handy or electronically inclined you can put the harness together your self. We have a youtube video that should help you. We recommend you don't wire tap or cut any wires in your vehicle for this installation but that is up to you. If you would like to save some time we also offer a partial harness that you can utilize in your install to help you retain your factory navigation, amplifier and subwoofer. This harness is also helpful for those who installed an aftermarket radio and have no sound. After finishing the harness you can move onto the installing the dash kit on the radio and getting your vehicle ready for the installation.

You are in the home stretch now. Dissembling your Acura TL can seem daunting specially if this is your first time taking a vehicle apart, lucky for you this is the easy part. There are about 10 screws between your and your new radio along with 4 panels that you will have to remove. You can view the disassembly video here to help guide you with your install. With your harness and disassembly complete you can plug everything in and install your new radio. Make sure to thoroughly test everything before putting it all back. A good tip to remember is to make sure you have a magnetic pick up tool. This will save you when one of the clips or screws goes flying and falls into a tight space you can't get.