Our accessories allow you to retain the factory steering wheel controls excluding the call control buttons. These buttons include volume up, volume down, mode, next track and previous track. The other buttons can be retained but require modifications to the steering wheel wiring and manual programming which result in an installation that is not plug and play.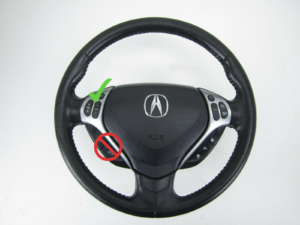 If you want a plug and play installation then only the buttons referenced above will auto program. When replacing the factory radio with an aftermarket stereo you will also lose the center channel audio. Although you lose the center channel when upgrading the stereo, the new stereo will allow the factory system to be much louder and have better bass response.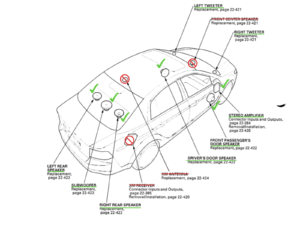 The components in our kits allow you to keep the factory subwoofer of your Acura functioning with the factory radio as well. There is a SUB RCA that you will connect to the aftermarket radios SUB output and that will keep your factory subwoofer functioning. If you would like to add aftermarket subwoofers to your Acura you can do so with our harness/kit as well. You will just need to split the RCA to send signal to the factory sub and the other subwoofer or you can disconnect the factory sub.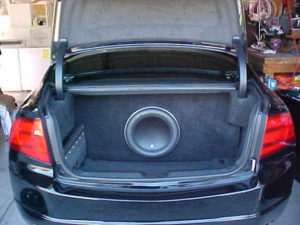 Lastly, If you have factory navigation and it is working then our harness will allow it to keep working with the aftermarket radio. The touchscreen will respond and you will be able to look at the map but you will loose any audible warnings such as turn by turn directions. The factory backup camera if equipped will still work. You will also lose the factory HFL or bluetooth hands free but this feature is found in your new radio so it is unneeded. If your factory navigation is not working you can still replace the radio without an issue. If you want to place an aftermarket radio where the factory navigation screen goes, this can be done but you will need to make permanent modifications to your vehicle. We don't recommend or support replacing the factory navigation with another radio, this includes the tesla style radio.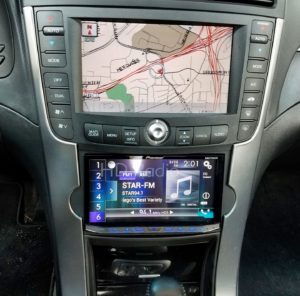 As for radio selection you can use any radio that has six RCA ports on the back for audio (3 pairs) and also offers a steering wheel control input. Many amazon/eBay non branded radio will not work either because they don't have the correct inputs/outputs or because they will not fit correctly in the dash kit. When replacing the radio the part that is replaced is where you adjust the volume. So the two knobs are replaced with an opening for a standard double din radio. This opening can accommodate a standard single din radio and a pocket or a double din radio. The bigger double din radios will not fit. Other radios may fit incorrectly and leave a gap we recommend using a name brand radio from sony, kenwood, jvc, boss, pioneer, or jensen to ensure you have the best installation experience.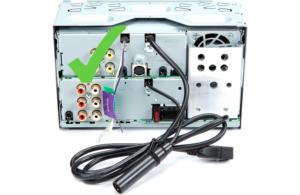 If when upgrading your radio you want to install a backup camera this is also a possibility and universal backup camera can be installed. It will just require you run wires from the rear of the vehicle to the front. Almost all backup cameras are compatible with our accessories. If you are looking for an OEM style camera you can visit our store to find one like the one pictured below.